Are you NEW to teaching & looking for a detailed unpacking of planning?
Are you CONFUSED by all the planning language?
Are you overwhelmed by HOW exactly to plan?
Are you tired of spending all weekend planning & still feeling like you're MISSING the mark?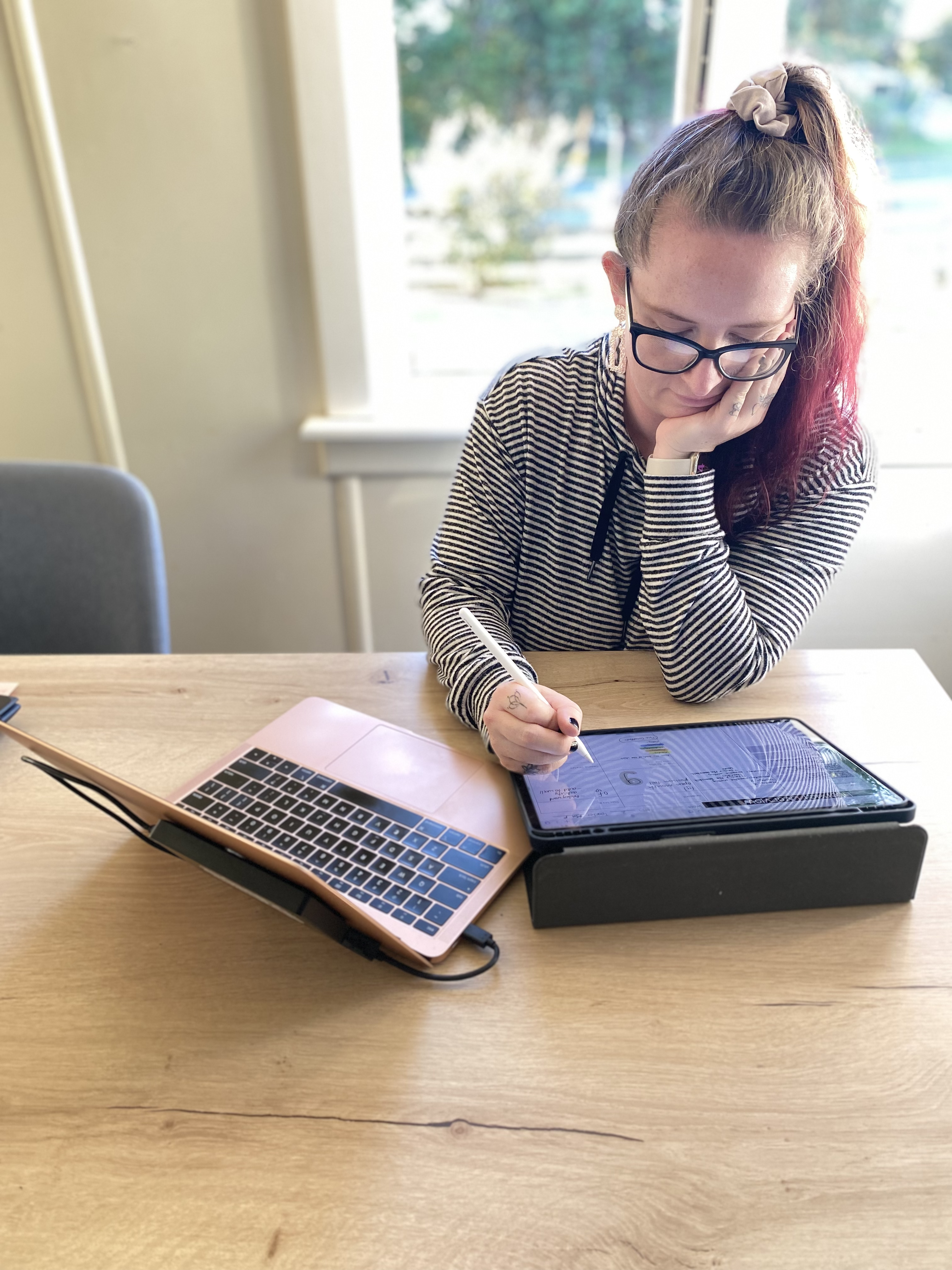 I've been exactly where you are...


...And I know HOW you feel!

I'm spilling all my secrets inside Planning Course Academy.


You will learn the EXACT way I plan & templates that I use in the classroom.

Find out more about what exactly is in Planning Course Academy...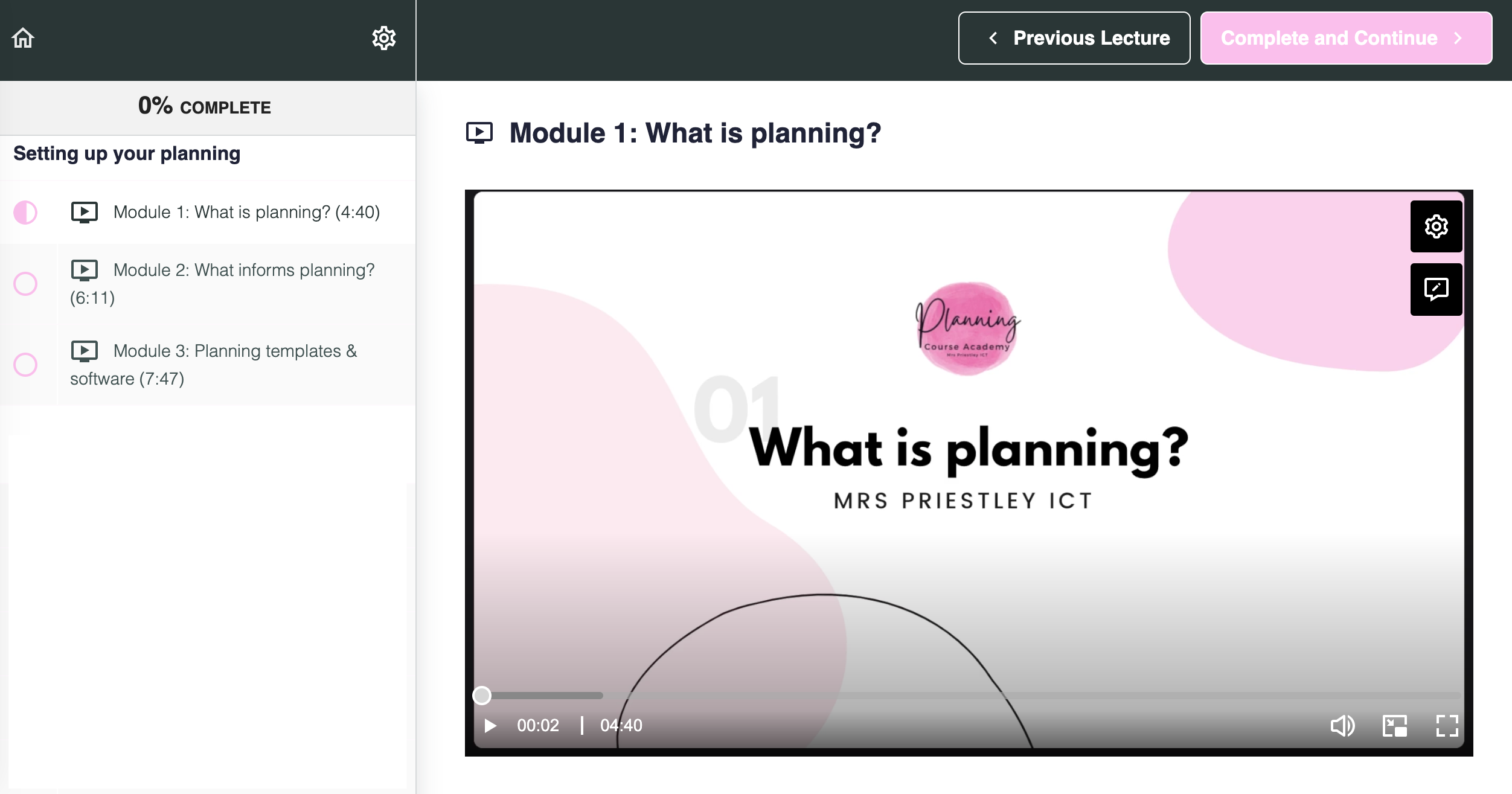 Section 1: Setting up your planning
The setting up, introduction all about planning to build a strong foundation and understanding of why planning is important.
Module 1: What is planning?
Module 2: What informs planning?
Module 3: Planning templates & software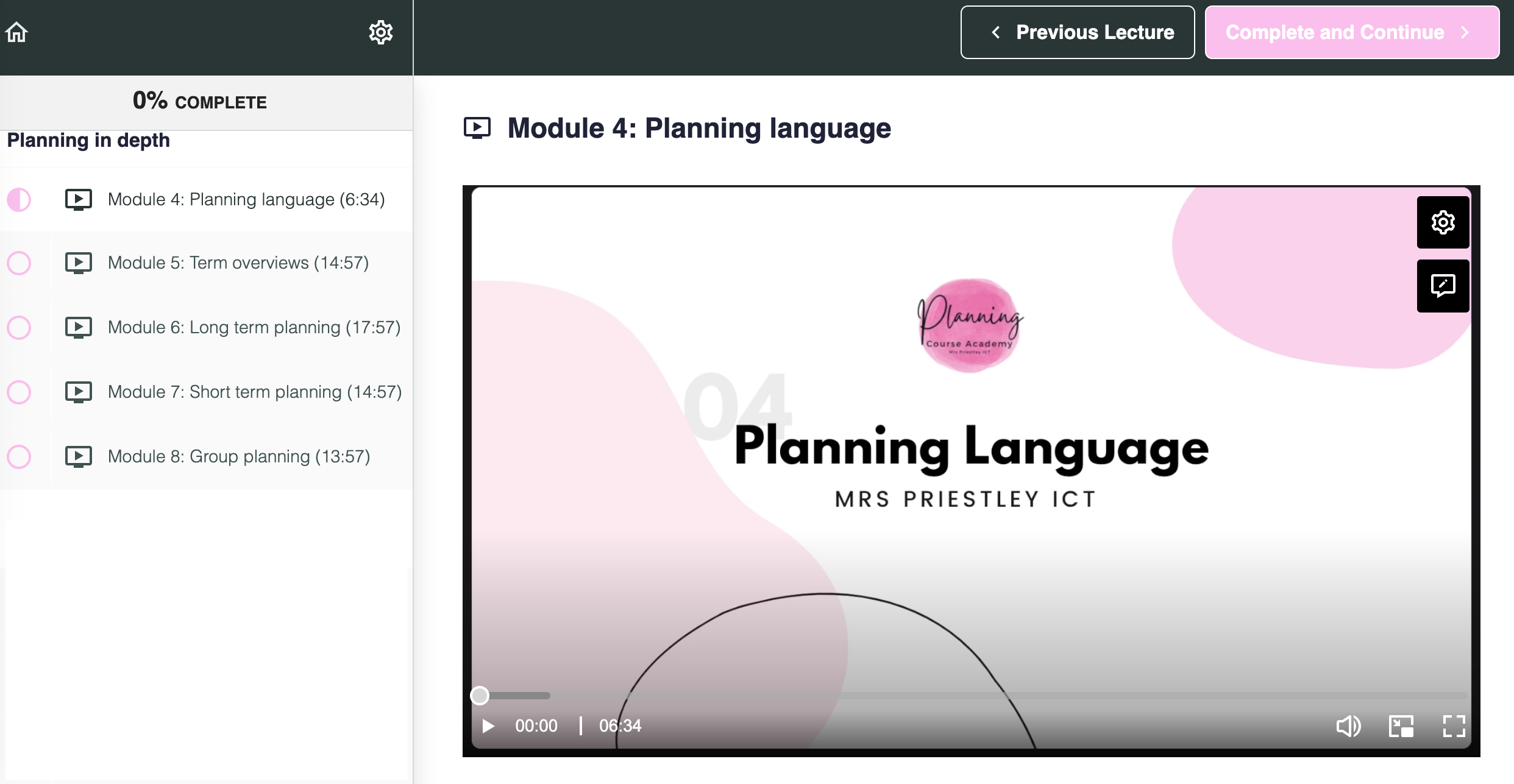 Section 2: Planning in depth

Breaking down all of the planning aspects we need to know and include as teachers. Unpacking these, showing you models and examples plus 'how-to' videos.
Module 4: Planning language
Module 5: Term Overviews
Module 6: Long term planning
Module 7: Short term planning
Module 8: Group planning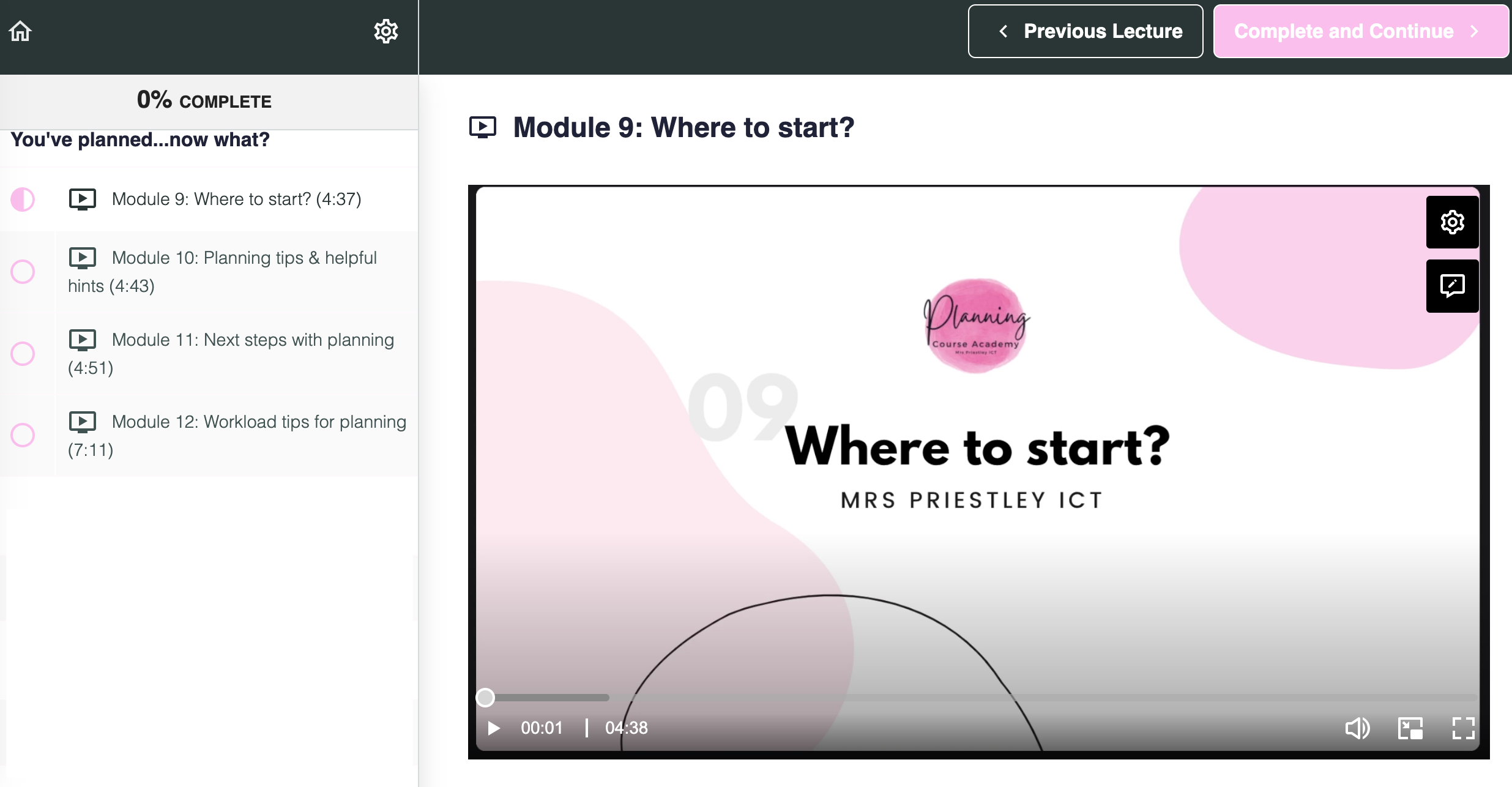 Section 3: You've planned...now what?

What to do next now that you have built knowledge around planning for your practice. Tips, time saver hints and ways to streamline your planning.
Module 9: Where to start?
Module 10: Planning tips & helpful hints
Module 11: Next steps with planning
Module 12: Workload tips for planning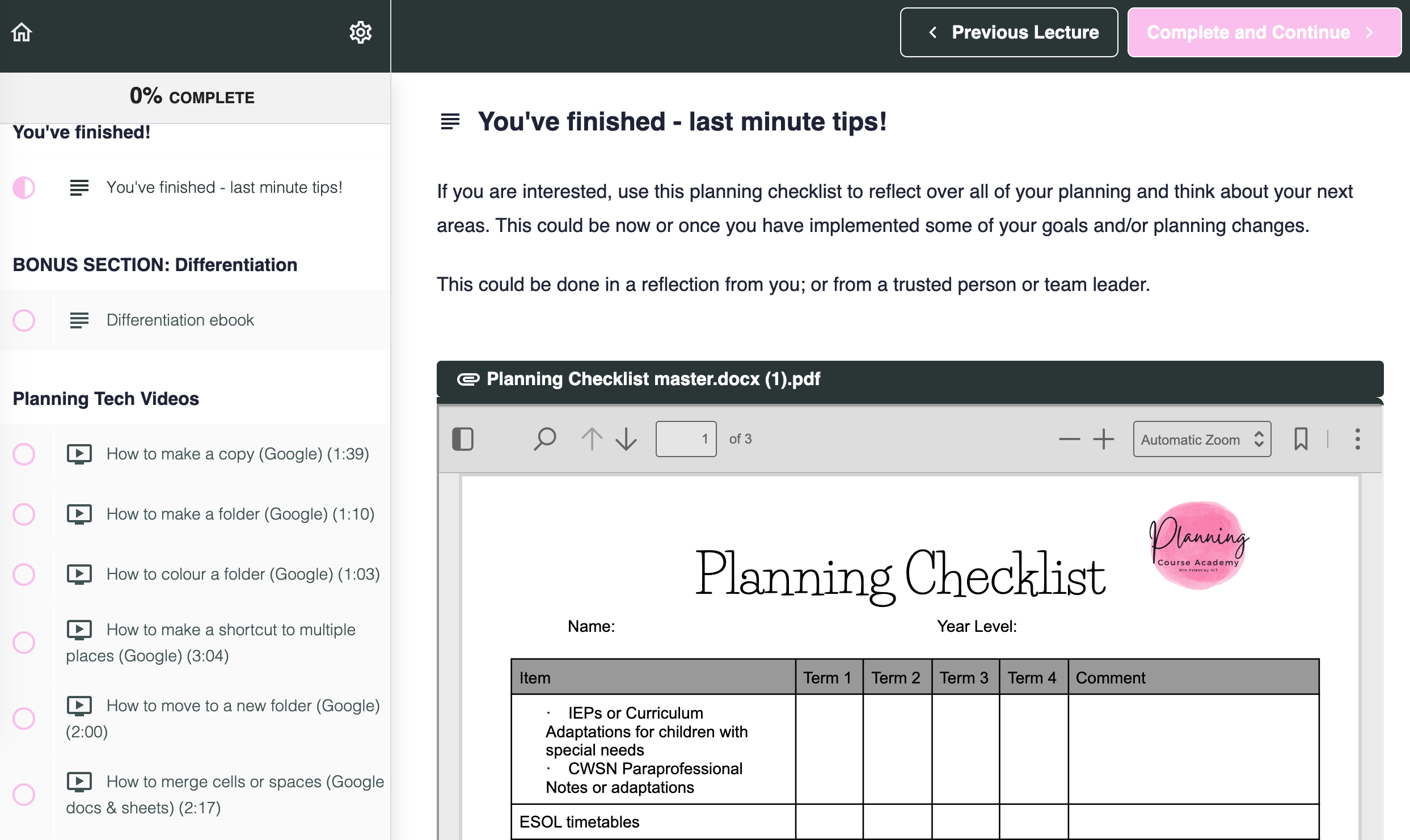 Last minute extras!

BONUS SECTION: Differentiation ebook
Planning Tech Videos
The Guide to Group Planning ebook and learning
Planning Reels
NEW ADDED: Teaching slides for your practice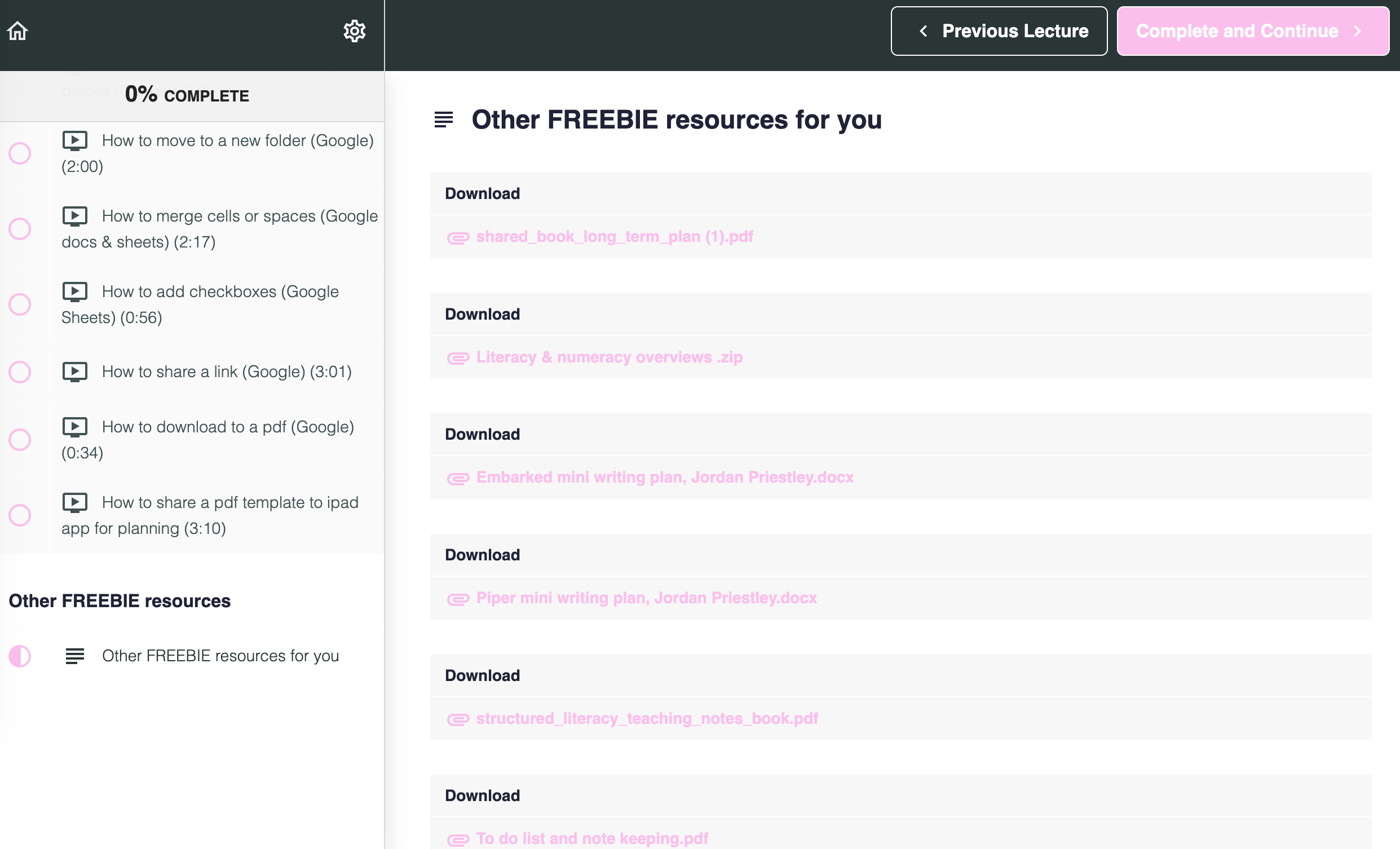 Freebie resources for you!

A range of resources that help & align with planning - included in the course!
Over $100 value included free.



Need some convincing?

Check out these reviews from teachers that have already enrolled in the course and seen amazing progress in their competency and confidence.

Results are not guaranteed because they depend on YOUR application of the course material. Please reach out to i

[email protected]

 PRIOR to enrollment if you have questions, as we DO NOT OFFER REFUNDS!